I'm a huge fan of the board game Blood Bowl which I have been playing on and off since 2
nd
edition of the game released back in the 80s. The game has evolved a lot over the last 25 years, but the miniatures from back then remain my favorites.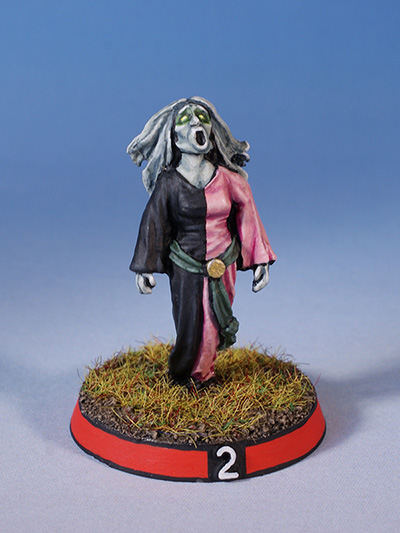 Undead Wight
Regrettably Games Workshop never released a complete undead team during the 'Golden Age' and the 3
rd
edition of the team has never really appealed to me. That means you'll have to be creative if you want a 2
nd
edition undead team.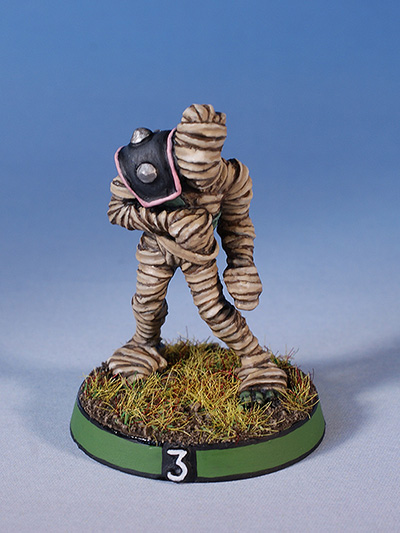 Undead Mummy
Creative is exactly what Steve Mussared was when he created his legendary Golden Demon winning team
Nuffle's Nightmares
. Ever since I, as a boy, first saw the team in the book Fantasy Miniatures from 1989 I have wanted a team like that. The wacky color scheme, the excellent choice of miniatures, the subtle conversions and Steve's extraordinary painting skill all did it for me.
I've decided to recreate the team with my own touch and the first two players are ready to take the field.