Yesterday I finished yet another confederate general. I decided that I would kick off my brigade of rebels with the leader himself.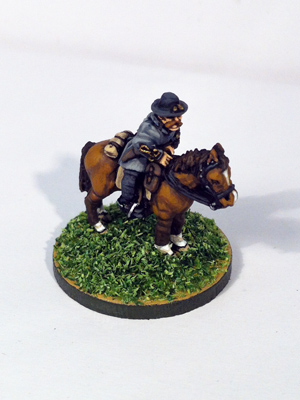 Confederate Brigadier General
I spent a lot of time looking at images of horses on the Internet for two reasons. First of all I wanted to get the muscles right, but it was equally important to me that the paint job would represent a breed of horse that actually existed in the late 19th century. In this case a
Bay
.
The Peter Pig miniature was a joy to paint and I'm really starting to like cavalry miniatures where the rider is part of the casting.